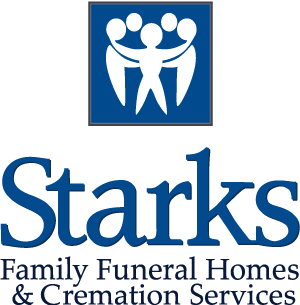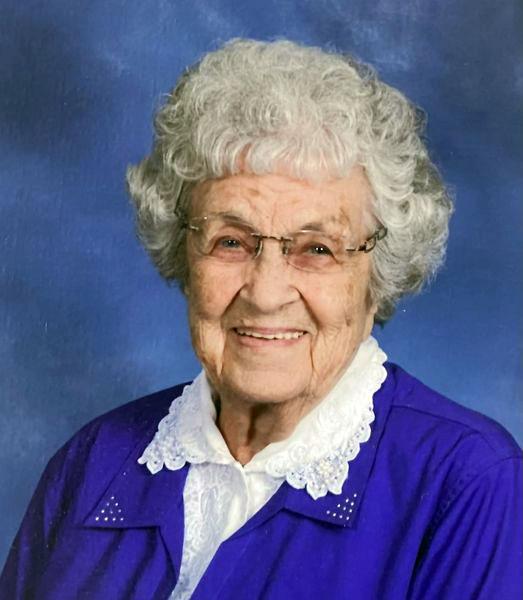 Alice Poole
August 13th, 1920 - September 14th, 2022
Share Book of Memories with a Friend
Please enter the name and email details so that we can send your friend a link to the online tribute. No names or addresses will be collected by using this service.
Alice's Obituary
Alice E. Snyder Poole Obituary
Alice Evelyn Snyder was born at home on August 13, 1920 in Scioto County, Ohio and died peacefully in her own home on September 14, 2022 in Berrien Springs, Michigan. She was 102 years, 1 month and 1 day old.
She was the daughter of John Snyder and Nell Deemer Snyder. She grew up on a farm. Her dad died when she and her 2 Sisters, (Minnie and Dorothy) and Brother Jennings were very young so she was raised by her mother and step-father, Mr. Rickey along with Nell's 2 brothers.
While going to college in a neighboring town, she and a girlfriend would car pool with a couple of guys. One of the guys was a man named Chalmers Galard Poole. The girls would each try to be the one who would sit next to Chalmers. Alice won that battle, and on September 26, 1941 they were married.
Chalmers soon went off to war, and was in the military when both of their children were born. Merlin Chalmers was born December 2, 1942 and Glenn Galard on March 21, 1945. In fact, son Glenn was about 6 months old before Chalmers got to see him.
After returning from the military, the family spent some time on the Poole Farm in Minford, Ohio, before moving to LaPorte, Indiana where Chalmers worked for Allen's Nursery and Alice took care of the boys.
The Family then moved to Clear Lake, Wisconsin in 1951, where Alice and Chalmers both taught grade school. In 1954, They moved to Columbus, Wisconsin, where Alice taught Home Economics.
In 1961, the family moved to Berrien Springs, Michigan so the boys could stay at home and go to college. Alice served as secretary to the principal at Andrews Academy, then as Librarian for many years. She also worked at Maple Grove in Benton Harbor, where she taught challenged young people to sew aprons and clothing and lead out in crafts and other happy activities.
After retirement, she turned her attention to her children, grandchildren and great-grandchildren, helping neighbors, gardening and baking beautiful and delicious cakes for many family and friend's birthdays and special occasions. Alice volunteered for many years at "Neighbor to Neighbor" in Berrien Springs, worked in the children's department at Pioneer Memorial Church and co-chaired the PMC Funeral Dinner Committee.
As Alice grew older and could do less and less for herself, she was blessed to have dear family members and wonderful neighbors, Richard and Marilyn Bartz to help. During the last few months of her life, she had wonderful daily care givers, Carine DePava, Grace Pena, and Rebecca Karanja. Having such wonderful neighbors and care givers allowed the family to honor one of her final wishes---to stay at home and die exactly where her husband had died.
Alice was preceded in death by her parents; all siblings; her son, Merlin and grandson, Donald.
She is survived by her son, Glenn (Margaret Conard) Poole of Benton Harbor, MI; her daughter-n-law, Wanda Poole Ferguson of Berrien Springs, MI; her grandchildren, Glenn Galard (Stephanie Bryan) Poole II of Mims, Fl, Allison Murphy Poole, of St. Joseph, MI, Tonya Ann Poole (Chad E.) Turner of Reston, VA, Shanna Lee Poole Leak, of Berrien Springs, MI, and Jodi Lee Poole (Willy) Iwankiw of Auburn, WA. Also surviving are her great-grandchildren, Michael J. (Brianna Escobar) Leak, of Berrien Springs, MI, Johanna Lynn Poole (Bradly) Erhard, of Boise, ID, Isaac Glenn Poole, of Boise, ID, Gabriel Soler & Corey Poole of St. Joseph, MI, Joseph & Lacey Turner of Reston, VA, and Jadon, Noah & Layla Iwankiw, of Auburn, WA
Rest-in-peace, dear mother, grandma, great-grandma and friend.
A private service will be held at Heritage Chapel in Berrien Springs. In lieu of flowers memorials may be made to Caring Circle Hospice, 4025 Health Park Lane, St. Joseph, Michigan, 49085. Those wishing to share a memory of Alice online may do so at www.heritage-chapel.com




---
Service Details
View the current service details below. Sign up for email or text updates to receive notifications of any changes to service schedules or important information.