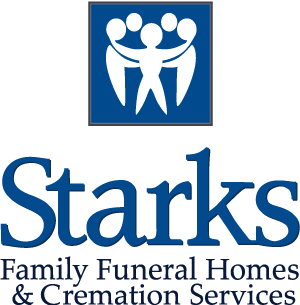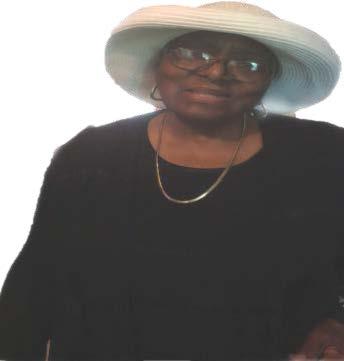 Pearlene Smith
March 10th, 1939 - September 8th, 2022
Share Book of Memories with a Friend
Please enter the name and email details so that we can send your friend a link to the online tribute. No names or addresses will be collected by using this service.
Pearlene's Obituary
Mother Pearlene Smith, affectionately known as "Puck" by her family, was promoted in the Kingdom making her transition to be home with the Lord on Thursday, September 8, 2022 at 1:29 a.m. peacefully in Spectrum of Lakeland ER in the company of loved ones.

She was born in Lexington, Mississippi on March 10, 1939 to the union of Louis Winston and Isabella Brooks. She was the fifth of 13 children.

Mother Smith accepted The Lord Jesus Christ at the age of 9 at Crossroads Missionary Baptist under Pastor Sutton, but she was observed as early as the age of five years old praying underneath a tree to Jesus Christ. Truly a prayer warrior in training.

Mother Smith attended Ambrose High School, where she completed her Junior year. After school, she moved to Chicago, Illinois, where Mother Smith enjoyed working and had experiences in several fields of the workforce such as Elevator Operator, Telephone Operator, Housekeeper, The Chicago Transit Authority, Schwans Company and Zenith TV. As a child, she even picked cotton where she would devise a plan to get out of work early by fainting in one of the cotton rows. When she began employment at The Curtis Candy Factory, she met Rev. James Henry Smith whom she would marry. Their union was blessed with five children, two who passed shortly after being born.

When she became pregnant with her third child, it seemed she would experience another tragic loss at birth. Her child wasn't breathing or showing any signs of life but, being the prayer warrior, she began to pray asking God "Please Lord, let my son live," at which point the baby began to breath. He became the eldest of what would be three children Harold, Darlene and James Darrin Smith.

In the year of 1978, the family moved to Covert, Michigan where she began employment. She worked at Covert Public Schools for nearly 20 years as a cook, not only serving the students a meal, but kind words, smiles and prayers. Many till this day ask about Grandma Smith in the kitchen.

She had a fond heart for the youth and expressed an interest in not only food for the body, but food for the soul being a living witness for Christ. In 1980 her daughter gave birth to her first grandson David Henry Smith whom she swiftly made, affectionately, her "Fourth Child," praying for him and reading bible verses to him in the womb. Upon birth her grandson was so sickly he had to be in a bubble tent with severe asthma and a heart murmur. Once again, being a prayer warrior that she was, she began to pray and her grandson became healed!


Upon retiring, she committed her entire time to the works and servitude of her Savior Jesus Christ, evangelizing and ministering to family, friends and anybody who wanted to listen and hear about Jesus.

She began to spread the Gospel of Christ not only in words, but in actions, being a living witness and presenting herself a living sacrifice in her walk doing The Lord's work.

Pastor/Mother Pearlene Smith is an example of a virtuous woman and her family calls her blessed. Her heart-cry is for the family unit to be healed, strengthened, and restored to walk in God's full purpose. Desiring to see God's presence and power manifested in the lives of His people. Full of wisdom and compassion, she ministered a word of hope to those who are broken and needed healing. Recognizing that she is one of the mourning women that was called. As an intercessory prayer warrior, she powerfully labored over what moves the heart of God, birthing His plans and purposes into the earth and people's lives.

In 1995 after accepting the ministerial call she was licensed and ordained under the National Baptist Organization in 1996. She served in the Pentecostal of the World in 1997 for several years. In 2001, Pastor/Mother Smith received her Ministerial Certificate under Aenon Bible College of Indianapolis, Indiana and in 2002, she was licensed and ordained under the International Ministerial Association by Bishop James Hightower.

She served under the apostolic covering of Bishop James & Pastor June Hightower of the Word of Truth in Benton Harbor, Michigan, whom also are her Spiritual Parents. Mother Smith also was covered by Bishop Michael Taylor, the Presiding Prelate/Chief Apostle of Pentecostal Churches of Truth Fellowship International of Detroit, Michigan, whom she adopted as her spiritual son.

She attended several programs of certification including Spiritual Warfare, Daughters that Prophesy and Gifts of the Spirit.

Mother/Pastor Smith served in various positions in the church which included Sunday Superintendent and teacher, president of the choir, and financial secretary. She concluded her works for the lord as one of the founding leaders and Mother/Pastor of Christ Embassy. She served as an Armor Bearer and the Prayer Partner for her daughter, Pastor Dr. Darlene Smith.

She was truly a Prayer Warrior and, through the Lord, her healing hands have delivered many. She stood on the Word of God and her outlook on life is conveyed by one major scripture that she carried in her heart, Proverbs 3:5-6, "Trust in the Lord with all thine heart and lean not unto thine own understanding. In all thy ways acknowledge Him, and He shall direct thy path."

Mother Smith was preceded in death by her mother, Isabella; her father, Louis Winston; Husband, James Henry Smith; three children - two at birth, Victoria and Alvin Smith, son Harold Sharron Smith; grandson, Kevin Isaiah Smith; siblings, Curtis, Andrew, Robert, CW, Cleotha, Glenn, William, and Wendell.

Mother Smith leaves behind to cherish her memories; sisters, Lovie Lenard (Eddie) of Jackson, Mississippi, Lillie Wamble (Andrew Wamble) of South Haven, Michigan, Lois Adams (Donald) Tyler, Texas; brother, Roy Lee Roberson (Edith) of Chicago Heights, Illinois; daughter, Darlene Smith of Benton Harbor, Michigan; son, James Darrin Smith of Watervliet, Michigan; grandsons, David H. Smith (Keshia R. Smith) of South Haven, Michigan, James and Dominique Smith; Granddaughters, Kayla Smith and Mia King. A whole host of nieces, nephews, cousins, and friends also survive.

Mother Pearlene Smiths' life was a living testament to the mandate given by Jesus to his followers to show genuine Godly Love. She spread the Gospel literally all the way till her last breath, making phone calls to her family and ministering to hospital staff. If a life can be measured by how many lives you touch and souls won, then Mother Pearlene Smith's life can't be measured, but only summed up in the words that she has prayed for all you to hear "Well done my good and faithful servant."

Mothers Smiths Last Words to her family and friends was a passing of the torch and a challenge to those who profess the faith, "Finish the work. I love Y'all"

The Family of the late Mother Pearlene Smith, wishes to acknowledge with deep appreciation every act of kindness and the many comforting message, prayers, floral arrangements, tributes, and other expression of love. May God continue to bless and keep each of you. Thank you.

The Repast will be held at Mother Smith's home at Christ Embassy 1301 M-43 Hwy, Ste. 4, South Haven MI. 49090.

A wake will be held on Friday, September 16, 2022 from 11:00 a.m. to 12:00 p.m. at Word of Truth Deliverance Ministries at 1209 Pipestone Rd. Benton Harbor, MI. 49022. Funeral Service will follow at 12:00 p.m. with Pastor, Dr. Darlene Smith officiating.

Arrangements have been entrusted to Filbrandt Chapel of Starks Family Funeral Homes & Cremation Services, 269-637-0333. www.starksfamilyfh.com


---
Service Details
View the current service details below. Sign up for email or text updates to receive notifications of any changes to service schedules or important information.