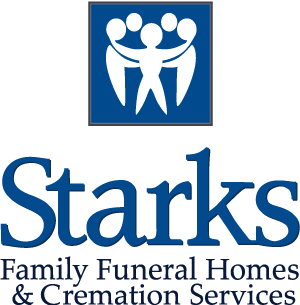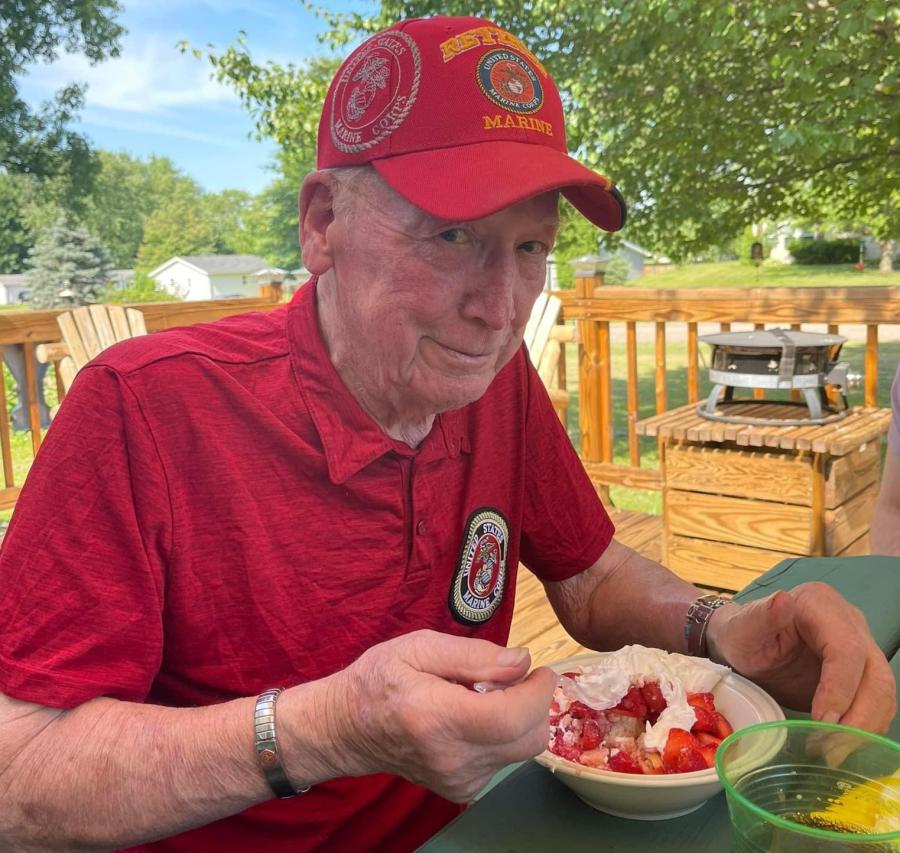 Robert George "Bob" Burkhard, Sr.
May 10th, 1937 - September 8th, 2023
Share Book of Memories with a Friend
Please enter the name and email details so that we can send your friend a link to the online tribute. No names or addresses will be collected by using this service.
Bob's Obituary
Captain Robert George "Bob" Burkhard, Sr., United States Marine Corps passed away, unexpectedly, on September 8, 2023, loved by family and friends. He was born May 10, 1937, to Harold and Frances (Deja) Burkhard in St. Joseph Michigan.
Bob loved bright colors, colorful socks, bizarre ties, and a color scheme for every day of the week. While in high school, Bob and his cousin Dick Anstey, were some of the original wedding crashers – driving around on Saturday evenings, stopping by any social event they saw for free food and drinks.
Bob enlisted in the Marines just prior to his high school graduation in 1955, a graduation that was a little bit in question! As the story goes, he went to sign-up but was told he would need to show his diploma which was in jeopardy over a class he had not applied himself well in. Bob went back to the teacher and indicated he needed the class to graduate so he could enlist. Showing the enlistment paperwork, a compromise was struck, the needed passing grade was provided, and Bob started basic training in the United States Marine Corps where he served for 20 years until retirement.
As an enlisted man, Bob earned the rank of Master Sergeant and was also awarded the war-time rank of Captain. Serving his country in both the Korean and Vietnam Wars, Bob faced discrimination for his military service but upheld Semper Fidelis 'always faithful', the motto of every Marine, in everything that he did sharing that while he might not agree with others, nor they with him, he fought to maintain the freedoms of our country.
With Nan, his wife, a fellow Marine who passed away in 2022, he was a life-long member of the Fleet Reserve Marine Corps League. While they were living in Elizabeth City North Carolina, they founded the Brown Bag Group. Bob also did prison ministry and brought AA meetings to the brig.
Bob, with his wife Nan, were described as 'rock-stars' in the world of Alcoholics Anonymous. They made sure that all new members felt connected, supported, encouraged, and celebrated. He was fond of handing out medallions for early sobriety steps and helping to identify sponsors for all members, as well as regularly serving as a sponsor. Bob recently celebrated 49 years and 6 months of sobriety.
One of Bob's most important roles was 'dad'. He would candidly tell others that he didn't do this so well when his children were young, but he worked hard to repair and advance those relationships throughout the rest of his life and carried this focus into connecting with his grandchildren. In addition, Bob took seriously the responsibilities of being part of a larger family clan whether biologically related or not! Being the last surviving sibling in his family, he served as a second dad or grandpa to nieces and nephews as well as some of their children. Occasional friends of his three kids also found an encouraging and supportive 'dad or pa'.
An outgoing extrovert who loved to chat, Bob made friends wherever he went. He was frequently found encouraging, laughing with, or sharing stories with those he met especially those at the stores and restaurants which he favorited. He knew about their life, their challenges, their joys and they knew about his. If you are one of those people, please know the impact you had on Bob's life. He truly enjoyed this fabric of connection.
In his later years, if Bob had one wicked vice, it was scratch-off lottery tickets. He always had a stash and would bring some out at the start of restaurant meals or other gatherings and invite each person to take one. If your ticket was a winner, the winnings were yours to keep. He had an amazing sense of being able to pick the right ones to buy and winning tickets were quite common!
Bob was preceded into death by his wife Nan; siblings Joan, Barb, Andy, Mary, and John; and grandson Nathaniel. He is survived by children Mary Jo (Ron Tiefenbach), Rob, and Sue, and grandchildren Natalie and Anthony.
Visitation will be held from 5-7pm on Monday, September 11 at Starks & Menchinger Chapel, 2650 Niles Rd., St. Joseph, with The Rosary recited at 6:45 P.M. Mass of Christian Burial will be celebrated at 10am on Tuesday September 12 at St. Joseph Catholic Church, 211 Church St., St. Joseph, with Fr. John Fleckenstein officiating. Burial will follow at Calvary Cemetery in Benton Harbor, with Military Rites conducted by the North Berrien Military Rites Team.
In lieu of flowers, the family invites those who wish to make a memorial donation to consider the Alano House of Southwestern Michigan (4162 Red Arrow Highway) or St. Joseph Catholic Church South (Stevensville Michigan) of which Bob and Nan were proud members, and to invite all those who wish to honor the way Bob lived his life, to find someone who needs assistance and find a way to help them. Those wishing to sign Bob's Memory Book online may do so at
www.starks-menchinger.com
.
---
Memorial Contributions
In lieu of flowers, memorial donations in Bob's name may be made to the Alano House of Southwest Michigan
In lieu of flowers, memorial donations in Bob's name may be made to St. Joseph Catholic Church South
---
Service Details
View the current service details below. Sign up for email or text updates to receive notifications of any changes to service schedules or important information.
Additional Visitation Information
The Rosary will be recited at 6:45 P.M. at the conclusion of the visitation.