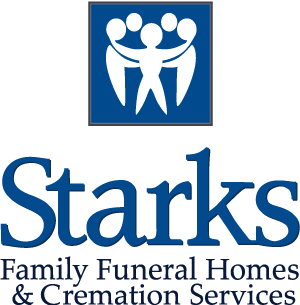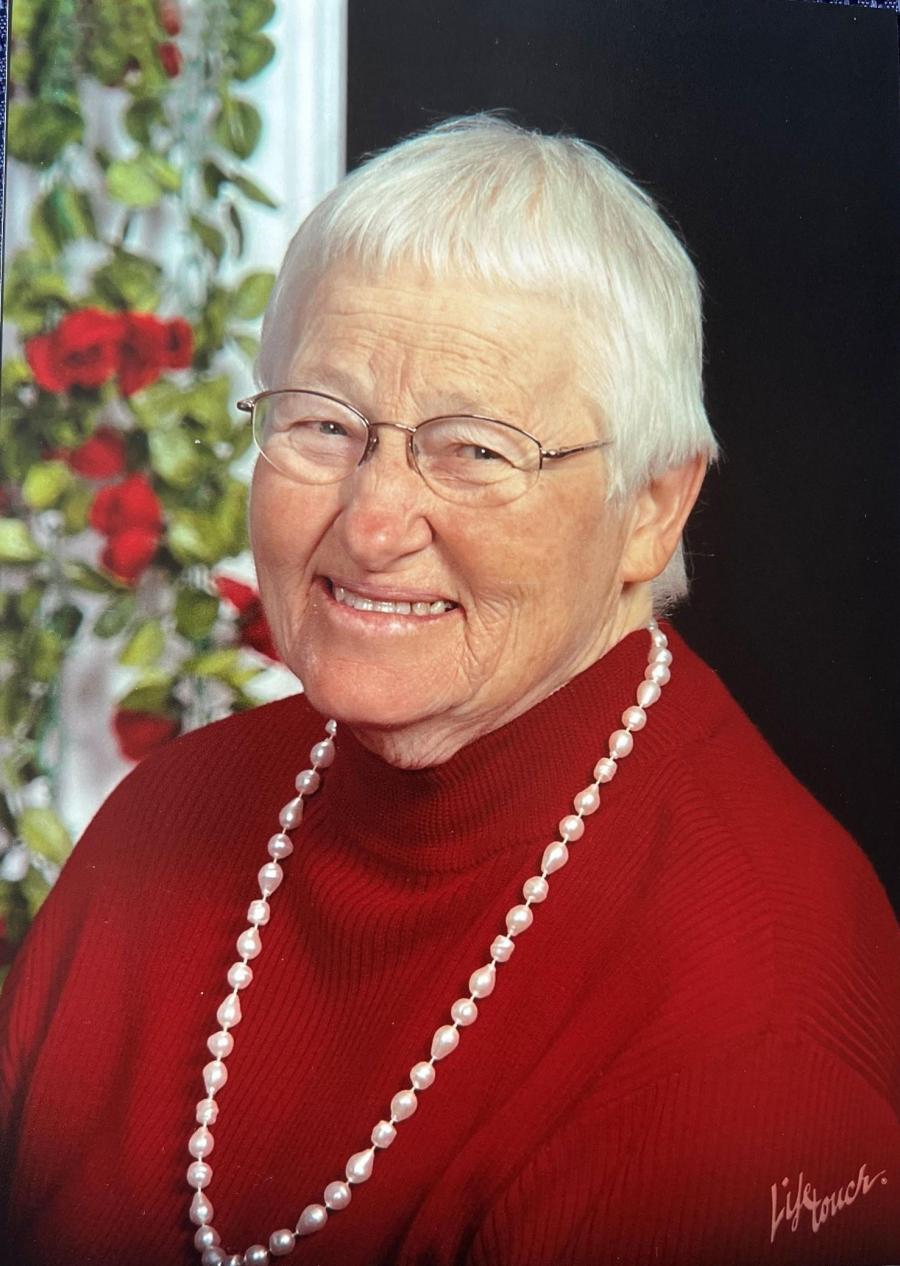 Virginia Lee "Jinny" Bock
October 31st, 1931 - September 25th, 2022
Share Book of Memories with a Friend
Please enter the name and email details so that we can send your friend a link to the online tribute. No names or addresses will be collected by using this service.
Jinny's Obituary
Virginia Lee "Jinny" (Hartvigsen) Bock was born to Eppe J. Hartvigsen and Helen Wright Hartvigsen, on October 31, 1931 in Maquoketa, IA. She grew up on her parents' farm in Maquoketa with her two older siblings, Russell and Maxine. Jin worked on the farm, milking cows and collecting eggs among other things. She was active in 4H and showed calves and hogs at the county fair. Jin stepped up and helped her dad with even more chores around the farm when her older brother, Russ, went overseas to serve in WWII under General George Patton.
From grades 1 through 6, Jin attended a one-room schoolhouse (Little Red Schoolhouse), and grades 7 through 12 she attended Elwood Consolidated School. She graduated in a class of 7; her future husband Bill was the only boy in this class of 7. Jin loved to play basketball and was a formidable player. After high school she attended AIC Business School in Davenport, Iowa, and played for one year on a semi-professional women's basketball team. They traveled across the US at a time when women's sports were not prevalent in many places. After business school, she had three years of nurses training at Jane Lamb Hospital in Clinton, IA. She graduated in 1953 as a Registered Nurse.
On Sept 2, 1952, she married the love of her life, William "Bill" Bock. They had five children, Charles (who died shortly after birth), John, David, Cathy and Janene. Bill served in Korea after the Korean War, building bridges with the Army Corps of Engineers. After the service, he went to med school at the University of Iowa and did his residency at Wayne County Hospital in Detroit. Bill was invited to join a doctor from Wayne County who had moved to St Joseph, MI to start a practice. Bill, Jin and their children moved to St. Joseph in 1966.
Jin was an active member of two women's organizations: DAR (Daughters of the American Revolution) for 40 years and PEO (Philanthropic and Educational Organization) for 60 years. She was also a proud member of The First Congregational Church of St. Joseph, where she was an active member of the Women's Fellowship group and the Mary Martha women's group. She was a leader in these organizations and was well-loved and well-respected by many. Jin was responsible, along with Bill, for helping raise thousands of dollars for First Congregational Church through leading and coordinating their bi-annual rummage sales for over twenty years. These massive rummage sales were of great service to the St. Joseph and Benton Harbor communities.
Jin loved genealogy. She spent hours researching and putting together books of stories and pictures of relatives on both sides of her family and Bill's side of the family. She traced some family members as far back as 1620 on the Mayflower.
Bold and courageous were two words that described Jin. At any age, she was always up for adventure. Between the ages of 35-86, she enjoyed attending family reunions, hiking, camping, backpacking, horse-packing, cross-country skiing, winter camping, white water rafting, canoeing, rope climbing and repelling. Jin and Bill enjoyed traveling; in later years the two of them loved to reminisce about family travels in the "Born Free" motorhome throughout the US when the kids were young and when the grandkids were younger. They had the opportunity to travel to many exotic places like Africa and China. They also took multiple trips with various friends and family members to Europe. Jin and Bill even studied a few years of German at a local community college before their first European trip to Germany and Austria. A memorable trip Jin and Bill took was with Bill's folks, Harry and Florence to Europe. They visited Bill's great-grandfather's Anton's estate in Schleswig-Holstein where Bill's great-grandfather had been a master carpenter for a duke.
Jin's sense of humor was legendary. No one loved to laugh more than Jin. Her mood was perpetually sunny, cheerful and upbeat. She was always laughing, smiling, teasing and joking. Her loud, raucous laughter was infectious. She always had a twinkle in her eye and was full of fun and mischief. In later years, she was always up for a good indoor snowball fight with plush snowballs with her grandson, Sean.
She was an excellent cook and baker. When you came to her home, you were sure to be showered with generous dollops of love, laughter, and delicious food. Jin loved people. There is nothing she would not do for her husband Bill, her four children, ten grandchildren, seven great-grandchildren, her friends, her community, or a complete stranger. She was the quintessential mother and grandmother. She loved playing games with or reading stories to her kids and grandkids. She was always present and engaged with whomever she was with. She was an excellent listener, kind, loving, sincere, generous and supportive. She was always present, cheering loudly and beaming proudly at every single sporting event, musical performance, graduation and wedding of her children and grandchildren. And she was present for the birth of many of her grandchildren.
Jin was a good friend. Many friends came to her throughout the years because she was such a kind and sympathetic listener. She had the gift of making everyone feel special and would immediately put everyone at ease. Her presence made everyone feel comfortable, welcomed, loved, accepted, understood and safe. She was wise, kind and gentle and was always thinking of others. She was polite, gracious, generous to a fault and would gladly give you the shirt off her back. She never engaged with people halfway; she was always "fully in". You always had her full attention and her whole heart. Jin spent her lifetime on earth loving everyone - fully and whole-heartedly. She showed us how to love like God loves - unconditionally. Her presence lit up a room and she was a ray of sunshine. The light of this world will not shine as brightly without Jin in it. She will be greatly missed by many. May she Rest in Peace.
She is survived by her loving husband of 70 years, Bill; children, John Bock of St. Joseph, David (Vicki) Bock of Satellite Beach, FL, Cathy (Bryan) Chavez of Bloomfield, NM, and Janene Bergen (Lori Neblung) of St. Joseph; 10 grandchildren; and seven great-grandchildren (with one more on the way).
A Celebration of Life Memorial Service will be held on Monday, October 3, 2022 at 11 AM at First Congregational Church UCC, 2001 Niles Avenue, St. Joseph, MI, with Pastor Jeffrey Hubers officiating. Family and friends will meet for the burial at Riverview Cemetery at 2 PM. Friends may visit with the family on Sunday, October 2, from 2 PM until 4 PM at Starks & Menchinger Chapel, 2650 Niles Rd., St. Joseph. Memorial contributions may be made to Caring Circle of Spectrum Health Lakeland, 4025 Health Park Lane, St. Joseph, MI 49085 or to the First Congregational Church United Church of Christ. Those wishing to leave an online condolence may do so at
www.starks-menchinger.com
.
---
Memorial Contributions
---
Service Details
View the current service details below. Sign up for email or text updates to receive notifications of any changes to service schedules or important information.